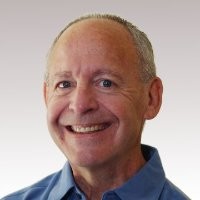 John Millican was a dear friend and influential member of the Bay Area Information Security Profession.
John was the past president for the Silicon Valley ISSA Chapter, as well as members of the San Francisco ISSA Chapter, Infragard, Office of the CIO, as well as other organizations. John was the first person to be certified by the SANS Institute in the assessment and implementation of the Council of CyberSecurity Twenty Critical Security Controls.
John was invested in making a positive impact in the lives of others, especially for our future generations. He worked tirelessly and generously as a key contributor to the CIO Scholarship Fund to teach and mentor students, provide his industry experience and wisdom, and to raise funds for economically disadvantaged students. John often went above and beyond in doing what was expected and asked of him. John had a quick and sharp wit that would make you laugh and sometimes question your sanity. He was always working on improving the security community as well as improving his understanding of the world. John will truly be missed by his friends and colleagues, who know him to be: dedicated, dependable, devoted, generous and kind, always willing to help, and passionate about enriching the futures of our students. He will truly be missed.
In addition, a Go Fund Me Campaign has been set up to memorialize John and assist his family during this tragic and unexpected time:
https://www.gofundme.com/f/millican-family-fund/