Date:
Tuesday, March 21, 2023 - 5:00pm
Topic:
You can't improve what you don't measure.   To mature your security operations program, you need to evaluate its effectiveness.  But this is a task many organizations still struggle with when it comes to collection, detection, and response. If showing the effectiveness of your security operations is a challenge, it might be time to re-evaluate your KPIs and your ability to measure them in order to communicate to your board the metrics that drive programmatic gains in your secops practices. 
Event Timeline
5 pm Networking
5:45 pm ISSA Announcements
6 pm Presentation
7 pm - 9 pm Dinner & Drinks
Speaker: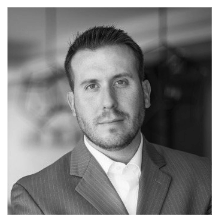 Greg Genung is the Director of Strategy & Innovation at deepwatch, the Denver, Colorado and Tampa, FL based security services provider powered by its world-class MDR SecOps platform. With over 20+ years of experience across IT, cybersecurity, and startup leadership roles, Genung has a proven track record of providing successful leadership, optimizing security operations, and creating holistic cybersecurity programs. In 2020, Genung was named one of the world's Top 10 Software Product Executives while heading up Research and Development Product Strategy for deepwatch. Prior to joining deepwatch in 2019, Genung held a leadership role as Senior Manager of Technical Strategy at Rackspace where he was responsible for shaping, building, and executing the long-term Rackspace Managed Security (RMS) product portfolio ($230M), go to market engine, and growth strategies. Genung was also one of the founding members of the Retail-ISAC (R-CISC) as the first employee of the DHS-backed threat intelligence sharing center for the world's largest retail and hospitality providers. He has held a number of roles at 21CT, Praetorian, and Denim Group as well as currently as an investor in small cybersecurity startups. Ultimately, what drives this industry thought leader is his fascination with building safe and healthy interactions between humans and machines to help companies build a more resilient, secure future.
Sponser 

Material Security protects Microsoft and Google accounts at the world's best organizations: https://material.security/love
Material is the missing security platform for Office 365 and Workspace.
We're known in the community for advanced data protection at rest, phishing herd immunity, ATO mitigation, and providing real visibility, posture management, and security data infrastructure at global conglomerates, large tech companies, and highly-targeted public sector organizations.
The company was started in response to the 2016 Election hacks, is backed by Andreessen Horowitz, and was recently valued at $1.1B.
Material is single-tenant, can be deployed in the customer's cloud environment, and Material personnel do not need access to customer data. Material also protects the personal accounts of high-risk VIPs.
Location:
Microsoft Silicon Valley Campus